How to Select the Right Gearbox Supplier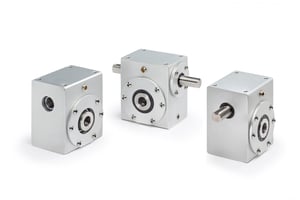 If you're in the market for a right angle gearbox, you need to find a high quality gearbox supplier. But how can you determine whether someone is the "right" gearbox supplier? Here are a few tips to keep in mind:
Look at their Past Work
Do they have a website? If so, check to see who they've worked with in the past and what they've accomplished. If the work they've done in the past lines up with the requirements of your application, they might be the "right" gearbox supplier for you. Be sure to also check their reviews online, if they have any!
On the WC Branham website, we proudly display case studies of our previous work. For example, earlier this year, we wrote about building a custom gearbox for Stainless Systems, a client in the food processing industry.
Research their Product Line
Obviously, the first thing you're going to do is confirm whether they manufacture the type of right angle gearbox you're looking for. While you're at it, take note of their product selection. Do they offer multiple types of gearboxes? If so, that could mean they're more flexible in their capabilities.
It's also important to see if they offer any custom gearbox solutions. Even if the application you're working on today doesn't need it, you may need a custom gearbox down the line! Even if you don't need custom work, custom gear design capabilities mean they'll be able to deliver whatever you need out of a gearbox.
Here at W.C. Branham, we offer multiple types of right-angle gearboxes:
You can learn all about our product line in our article, A Deep Dive into W.C. Branham's Right Angle Gear Drive Product Line.
Give Them a Call
Online information can only get you so far. At some point, you can't really know someone until you actually talk to them, right? Find their contact information and give them a call to talk more about their products and services.
Now that you've learned a little more about WC Branham's gearbox product line, reach out to us toll-free at 1 (800) 428-1974 or send us a message here. We hope to hear from you soon!