DJ Reps Brings Enhanced Support and Complementary Products to Customers
Industrial applications are typically complex. At W.C. Branham, Inc., we deliberately design our products with a multitude of configuration options because customers need an exact fit for their application. We design, build and sell our own products, but often our customer's full scope of needs goes beyond our line of fluid power and power transmission. That's why, for our U.S. customers on the West Coast, we have DJ Reps as a trusted partner.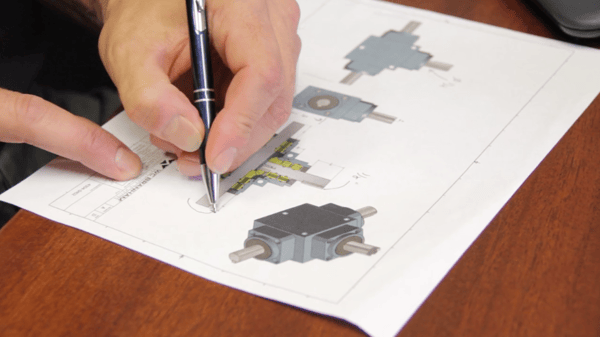 DJ Reps supports not only the entire line of W.C. Branham, Inc. (WCB) products, but products from approximately a dozen other manufacturers. That "synergy of products" benefits everyone. "All the products they carry are very complementary to W.C. Branham's products – bearings, valves, belts, etc.," said W.C. Branham National Sales Manager Tony Hadzima. "And all are designed for the industrial equipment and manufacturing equipment industries."
Our West Coast customers benefit from DJ Reps' network, and they also benefit from their expertise.
"One DJ Reps sales person recently acquired a fairly large new customer," said Tony. "To qualify W.C. Branham for this customer, they acted as our point person to solidify contract details, assemble documents, and work back and forth between WCB and the company on time tables."
Tony said the project included a prototype process, and together with DJ Reps, they guided the customer through the ramp up period all the way to a successful launch. Such successful applications are an example of how W.C. Branham, DJ Reps, and our customers form long-standing relationships based on trust and results.
History of the W.C. Branham/DJ Reps Partnership
W.C. Branham worked with a small west coast rep firm for a couple of years until they were acquired by DJ Reps, about a year ago. "Previously we had a 2-person rep team," said Tony, "and now we have a staff of seven who work to assist us." DJ Reps has six outside sales people plus a shop/warehouse manager. The company represents the entire line of W.C. Branham products.
DJ Reps covers California, Oregon, Washington, Nevada, Arizona, and Idaho. "It's such a broad area, so expansive," Tony notes. That means the larger cities, where some of the key customers are located, are very spread out. DJ Reps is an ideal partner because their sales team has a great deal of experience and a lot of connections throughout the western states.


Partners in Sync
At W.C. Branham, our internal sales people cover the central, eastern, and southern parts of the country, where there are the highest concentrations of manufacturing and industrial companies. Dale Jackson and his team at DJ Reps are accountable for all west coast sales, both OEM and distributor. They serve only as a manufacturer's rep, so they do not purchase or warehouse W.C. Branham products. On our behalf, they:
Prospect, promoting our products and custom-design capabilities to potential buyers

Work with existing distributors to ensure customers are receiving the excellent service W.C. Branham is known for

Work with existing OEMs to continue providing application support

Refer custom work or technical questions directly to the WCB team for follow-up
Tony says DJ Reps is especially adept at distributing leads generated by the W.C. Branham marketing team that land within their territory to the proper field salesperson for follow-up. "The salesperson contacts the lead directly and works with them regarding their application needs," he explains. "They then work with our inside team taking on the technical aspects, and working directly with the prospective customer until the decision point is reached."
W.C. Branham has a top-notch team of experts who work to design, build and sell our products. Our products are top-notch, too. Naturally, we want every manufacturing and industrial company to know about them. Yes, they can find our products online. But to ensure that all of our customers, from coast-to-coast, get the full expertise and experience they rely on, teaming with DJ Reps has been invaluable.