4 Preventive Measures to Avoid Pneumatic Cylinder Repair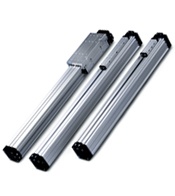 Things happen and sometimes repairs are inevitable. That's part of life when you're working with any type of equipment. Pneumatic cylinders used in industrial applications operate in high-stress environments, so it's likely they will need repairs at some point—even if they are built to last.
Here are four things you can do to extend the life of your pneumatic cylinders:
1. One thing you should get in the habit of doing is regularly inspecting and maintaining your pneumatic cylinders. There are times when something just breaks or goes askew, but most often, repairs become necessary due to wear and tear. Cylinders that receive regular attention perform the best and last the longest.
2. Clean external parts, so you can see if there is any leakage or damage to seals. If there is, make repairs or replace the seals right away.
3. Always check the cylinder, plus the rod or cable seal and tube, because these are the most at-risk components. For cable cylinders, be sure to inspect the nylon-jacket around the cable O.D. Be sure that the nylon coating is free of marks or nicks that may wear out the main seal. Use emery cloth to buff out minor damage. If severe, a replacement cable assembly is required.
4. Check to be sure all of these components have adequate lubrication (touch it up, if necessary):
For rod cylinders, the rod seal, plus the rod's inner and outer surface including the rod seal groove

For cable cylinders, the cable seal gland

Tube gaskets and inner surface

Piston seal groove and the inner and outer surface

Piston inner and outer surface
You'll know something is wrong if you see:
Leaking seals

Erratic cylinder movement

Cylinder "drift" that pushes it out of position

Overly slow actuator operation

For cable cylinders, if the cable appears to be stretched or elongated
Should you repair that pneumatic cylinder?
The time you spend attempting to salvage a pneumatic cylinder is time you could be investing somewhere else. So factor that in, too. Repairs are not always the smartest move, unless they are your most cost-effective option. Unless, of course, it's an emergency and you need to keep production going at some level while awaiting your new part. If you're unsure whether to repair or replace, this recent blog post can help: Pneumatic Cylinder Repair: Should I Fix it or Replace it?
Toward that last point, W.C. Branham does offer field repair kits for many of our cylinders, including DURATRK™ and MAGTEC® rodless cylinders, pneU-SA® rodless cylinders, and our cable cylinders. It's a good idea to always have one on hand for each type of cylinder you're using, that way you'll never waste precious production time idling around waiting for parts to arrive. And you can avoid rush shipping charges, too.
Selecting the appropriate product in the first place will also reduce the risk of untimely repairs. Components cannot live out their expected lifespan reliably if they are used in the wrong way or overtaxed, functionally or environmentally. If you keep having the same problem, that could indicate you're using the wrong pneumatic cylinder.
So, if your cylinder is beyond repair, replacing it with a different product might serve you better in the future. You may even be better off with a customized cylinder. Our designers and engineers can help you troubleshoot and advise you about your best options, just contact our experts today.