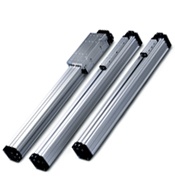 Things happen and sometimes repairs are inevitable. That's part of life when you're working with any type of equipment. Pneumatic cylinders used in industrial applications operate in high-stress environments, so it's likely they will need repairs at some point—even if they are built to last.
Here are four things you can do to extend the life of your pneumatic cylinders:
1. One thing you should get in the habit of doing is regularly inspecting and maintaining your pneumatic cylinders. There are times when something just breaks or goes askew, but most often, repairs become necessary due to wear and tear. Cylinders that receive regular attention perform the best and last the longest.