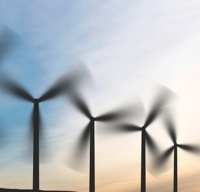 When you're trying to decide which type of brake is best for your particular application (such as mechanical, pneumatic, or hydraulic brakes), it's important to understand both the reasons for braking and the differences in the types of brakes available for industrial equipment and on- and off-road braking applications.
Understanding the Reasons for Braking
1. Dynamic Braking
The primary reason for braking is, of course, to get something to stop — also known as "dynamic braking." A disc is moving and your goal is to get it to come to a complete stop. Any on- or off-road vehicle, aircraft service vehicles, golf carts, construction machinery or even wind turbines refer to this as "active braking."
2. Holding Position
A second reason involves a "holding position," which is common with industrial machinery with rotating parts. A winch is a good example of holding position braking. When payout or reeling is complete, a holding position can be of critical value.
3. Controlling Speed
Lastly, there's "tensioning," which falls between dynamic braking and holding, and is used for controlling speed. Anything that comes on a roll, such as newspaper, foil, or tape, is manufactured by a web handling system and involves tensioning. Tensioning brakes are applied often, so their pads have high wear rates, but are easily replaceable.
However deciding on which type of brake to use will depend on what's best for your application, so let's "brake it down" further…