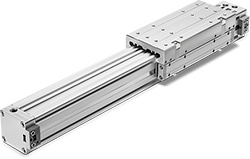 When choosing cylinders for industrial applications, you have to know the amount of force required to perform the job at hand. Cylinders can move, slow, or hold a load, rapidly and repeatedly, if needed. The force required depends on the load itself – its weight and movement angle, among other factors. As they say, you have to do the math. But using a cylinder force calculator would make it much easier.
We have created four charts to help you. Simply choose the chart that corresponds to the type of cylinder you expect to use.
Note: W.C. Branham makes cylinders in both metric and imperial sizes, so there are separate charts for each.